Something sort of new. Well, a sim isn't new but this sim is a bit different. Inspired by
alfredaskew
and her editing of sim faces in Milkshape I decided to take another stab at that myself (I tried once before and failed, miserably). This time, succes!
I give you, Rhys
Rhys is a pretty sharp-featured elf. He was sculpted in Bodyshop before I took Milkshape to his face (like a sledgehammer, muhahaha...). In Milkshape I edited his ears, the shape of his lips, his nostril a bit and I fiddled with his eyes (which does give him somewhat strange eyebags, I suppose, give him different eyes if that doesn't suit you.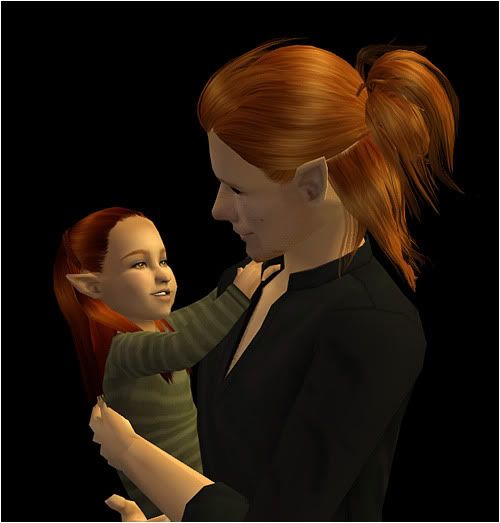 Rhys was built from a custom template and his features will breed to both genders and all ages.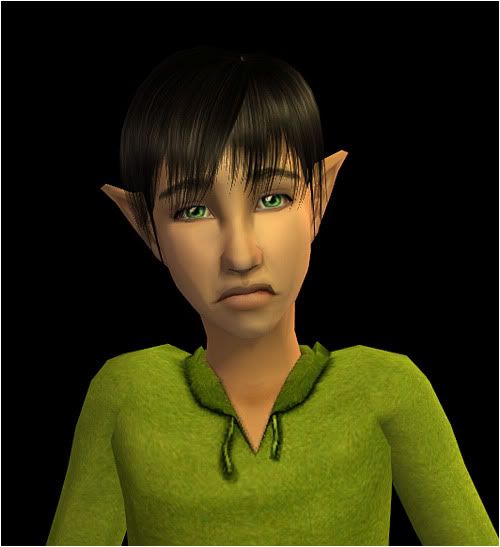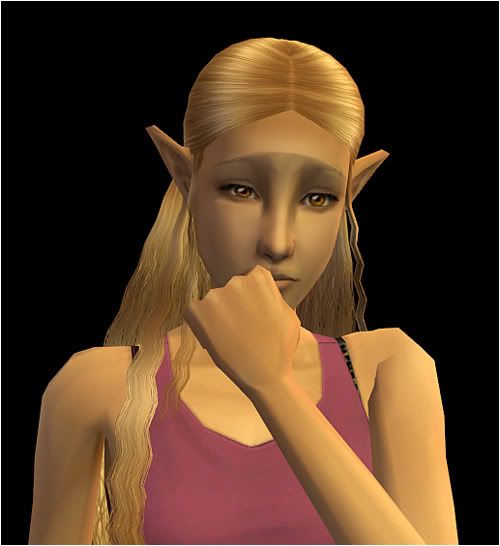 (these three kids were all spawned in game from a face one mother (the black haired kid) and a face two mother (the other two).
And a bonus "Rhys as a lady" shot: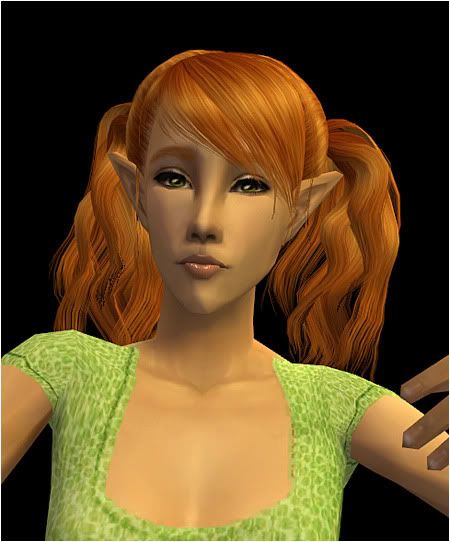 Ahem.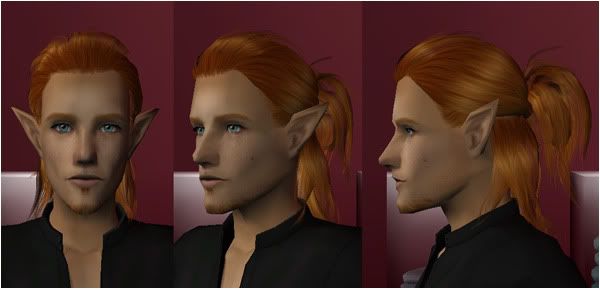 Download with CC | CC List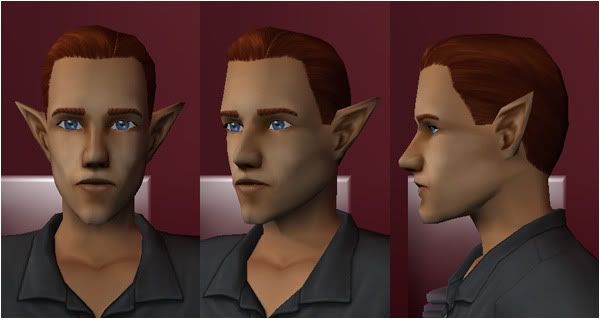 Download without CC
And I have a little bonus, because I was asked to upload it too:
The actual template I made that Rhys was created from. The template is almost identical to Rhys except the cheeks are a bit narrower (I puffed them up for Rhys because I felt I had gone just a touch overboard on them). It replaces face archetype 26 Eelf (the elf/vulcan face).
Sims created with this template will keep their genetics even after the template is removed. I wasn' t originally planning to share this so I hope the template is good enough, some features may be a bit sharp. This is my first time editing a face and then sharing it, after all. I tried to get it as smooth as possible but I make no guarantees.
And remember! Like all defaults and face templates, there can be only one.
Download Template
Enjoy!