So I promised you guys some Pets picspam and I've got some (I've been playing since I got it, with some breaks. It's been a lot of fun :D)
I figured the best way for me was to move Castor and Bunker's entire family over to Appaloosa Plains so I could see the new stuff and not worry about missing mods being a problem. I'll pretty much be skipping over the family stuff in favor of the Pets stuff.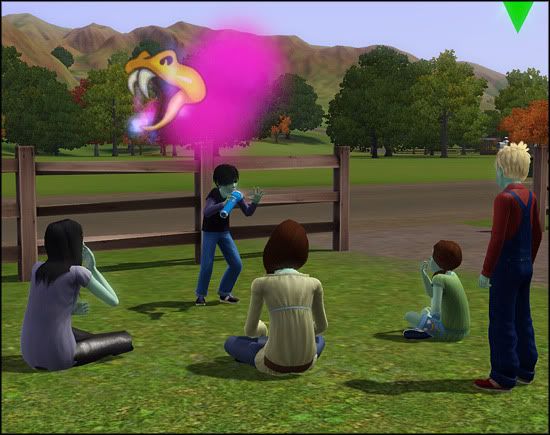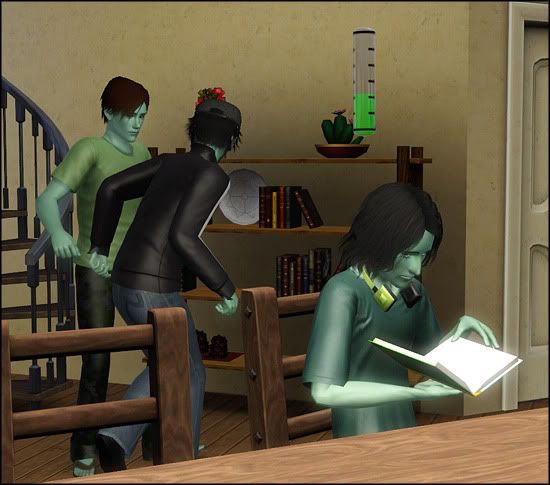 Here they are and their children. Yes, 6 children. This has been a bit of an issue because I blew all my money expanding the house I bought and buying them furniture... no pets yet :| I r dumb.
One of the townie neighbours (Castor is questioning him, as any good policeman does upon meeting their new neighbours for the first time)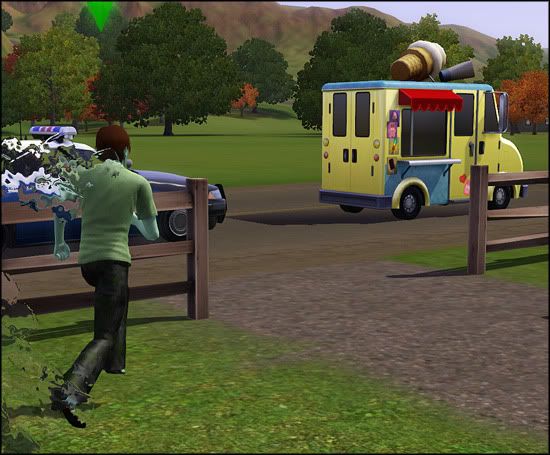 Ice cream truck! :D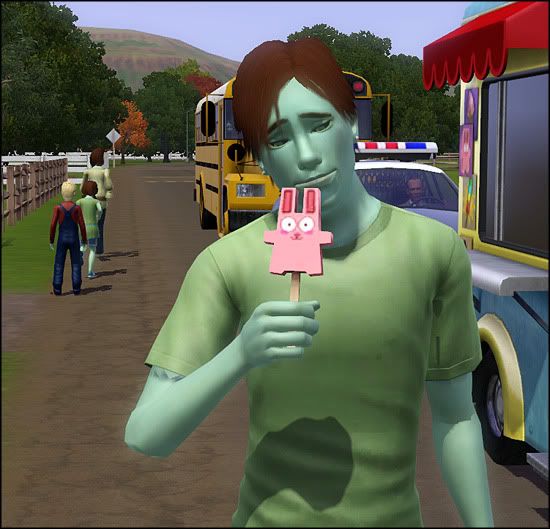 Bunker's holding up the entire street but look at how adorable :D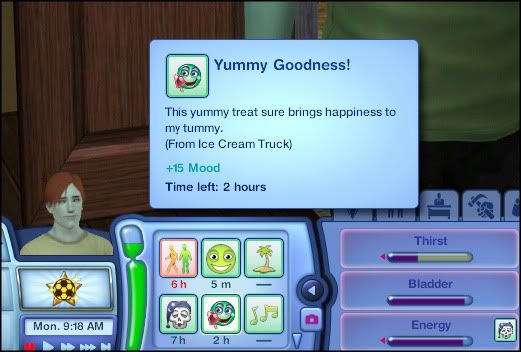 Hee.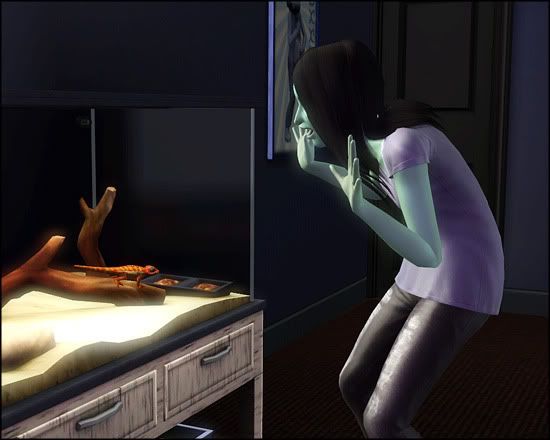 One of the kids found a lizard in a school friend's house.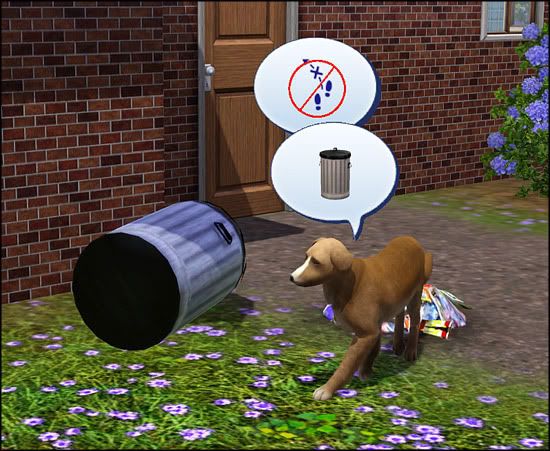 A stray dog showed up after a few days and immediately knocked over the trash can.
Then he tore up the newspaper.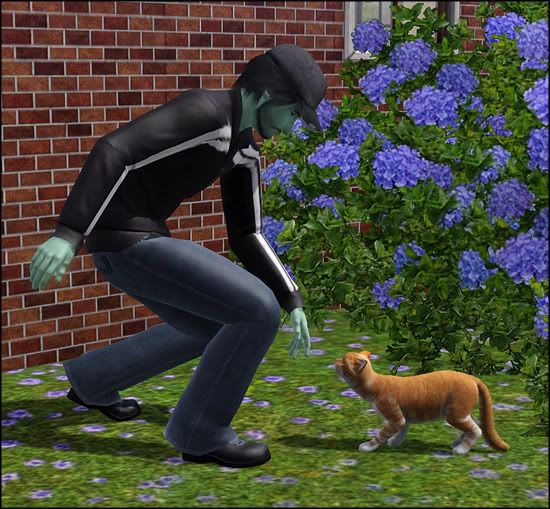 A stray cat also showed up and since Castor loves cats, he ran over to interact with the cat.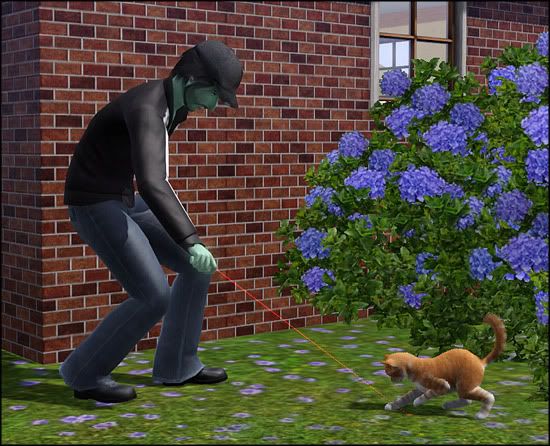 Laser pointer!
Sadly, the cat left after that and I haven't seen them since or I'd have adopted them.
The Appaloosa Plains civic center.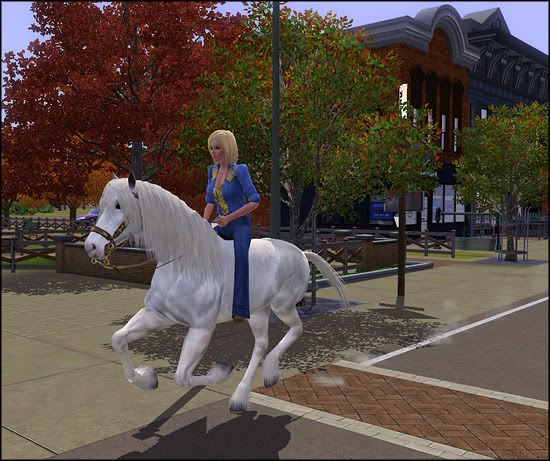 Random townie on a horse.
(she's a playable, I just forget who).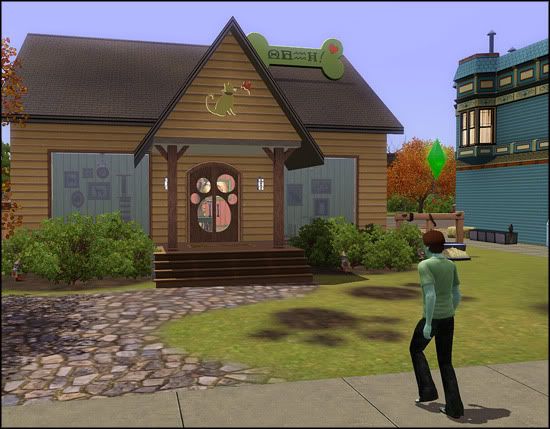 The limited edition pet store. Or more accurately, pet supply store. It sells toys, jumping stuff and cages and whatnot, not dogs and cats.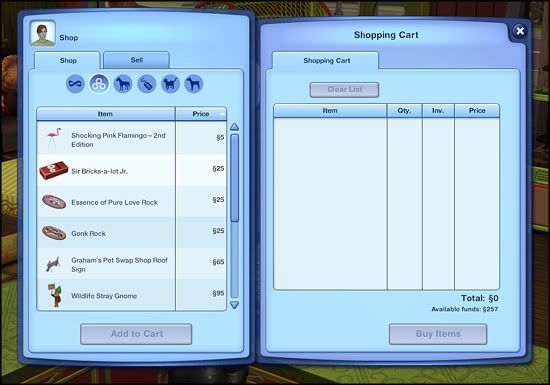 Well, unless Sir Bricks-a-lot counts as a pet XD
There was a bird in the shop so I had Bunker interact with the bird.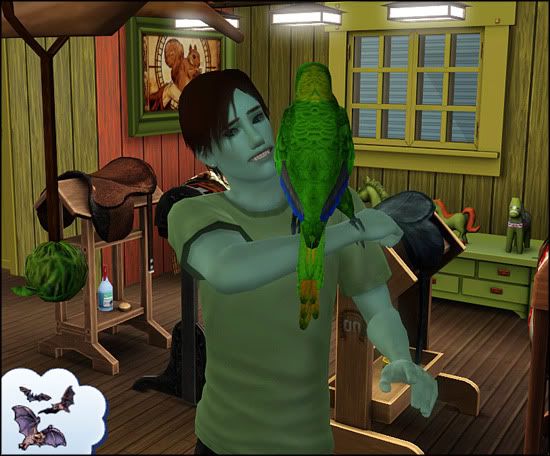 The bird can actually sit on your sim's shoulder (they carry it around that way) and you can teach it to talk.
Grocery store and cafe, health (+science) center in the back.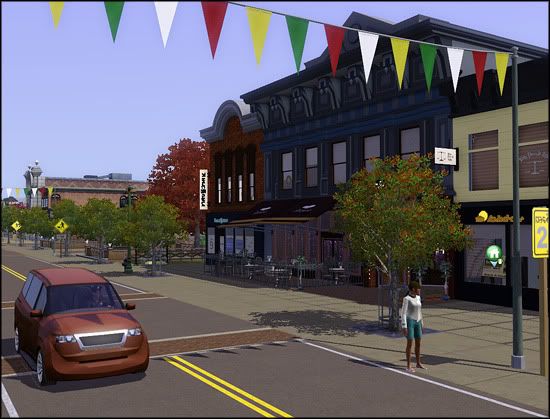 More Appaloosa Plains.
Time to adopt a pet!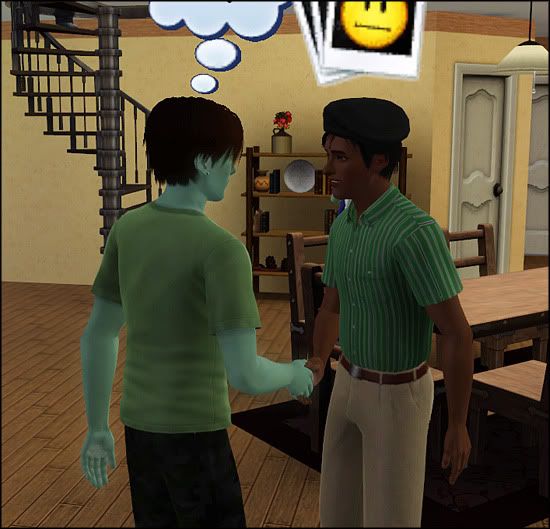 It took forever and then this guy showed up.
With our newest addition from the shelter :D A little kitten I named Tumble. Tumble came with the Hyper and Quiet traits.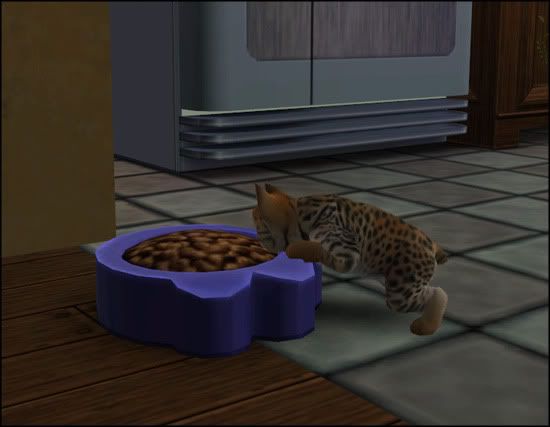 The kitten is adorable, the way they run around (and stumble sometimes) and everything.
Then I saw this and had to try that.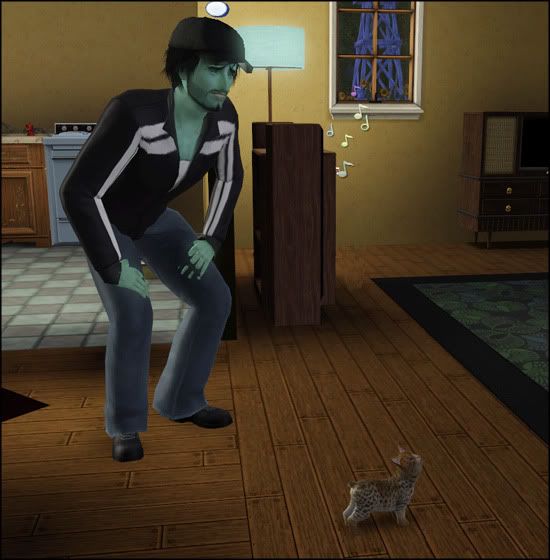 Hee XD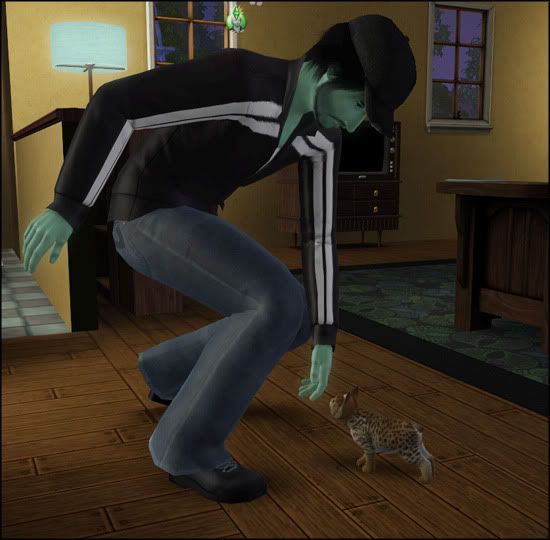 So cute :D
New lifetime want. I was amused.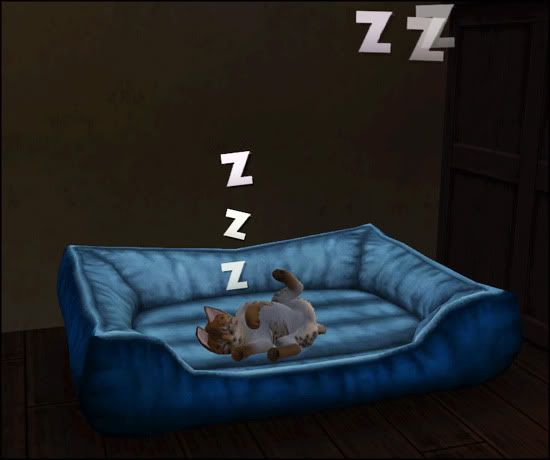 More Tumble.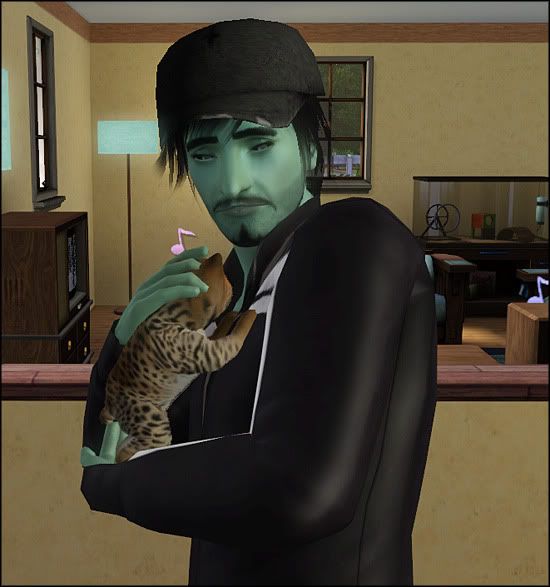 A lot of Tumble, it's the only pet the family has (also a lot of Castor. Not the family pet but maybe mine).
The pet toy crate which comes stocked with all kinds of goodies.
:D
A deer decided to jump past the house.
Sadly didn't stop.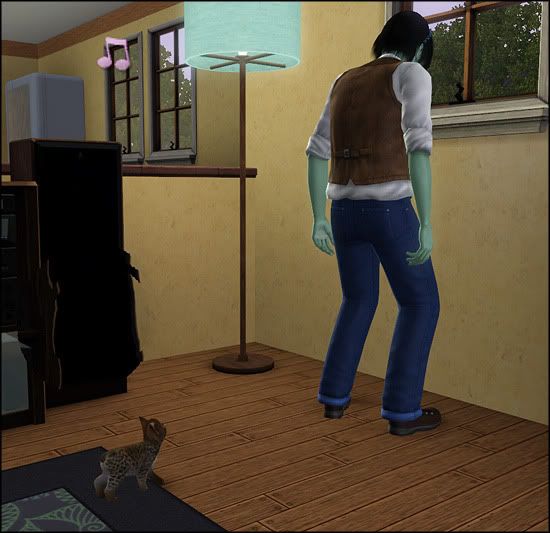 Hah, he got put in timeout (generations thing) and the kitten was going around checking everyone out. It looked funny XD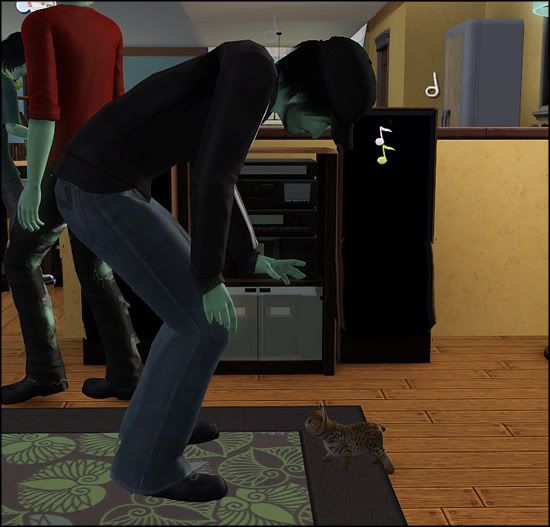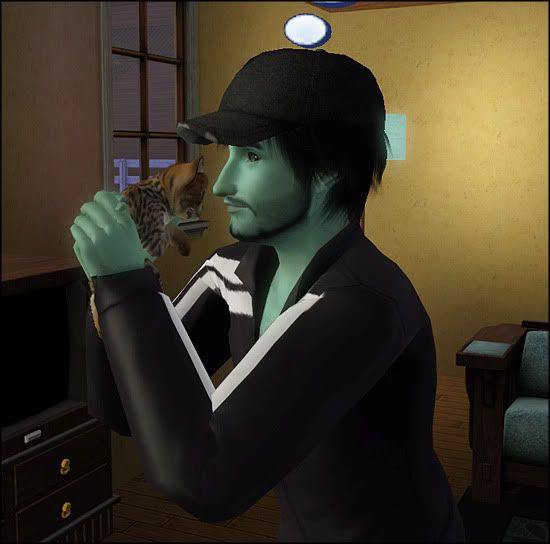 More Tumble as a kitten.
More time passed, some kids grew up, blah blah.
Tumble's birthday (it took 5 sim days, if I remember correctly).
Adult Tumble.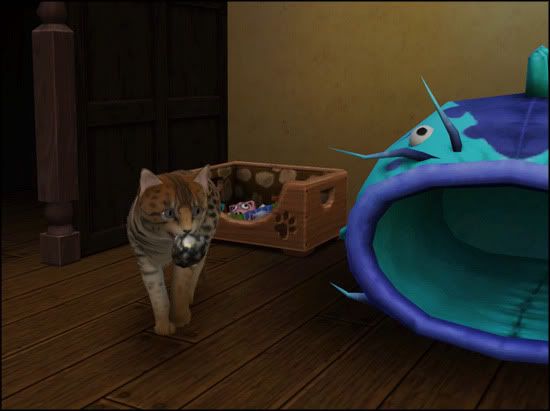 Now big enough to grab toys from the toy box herself.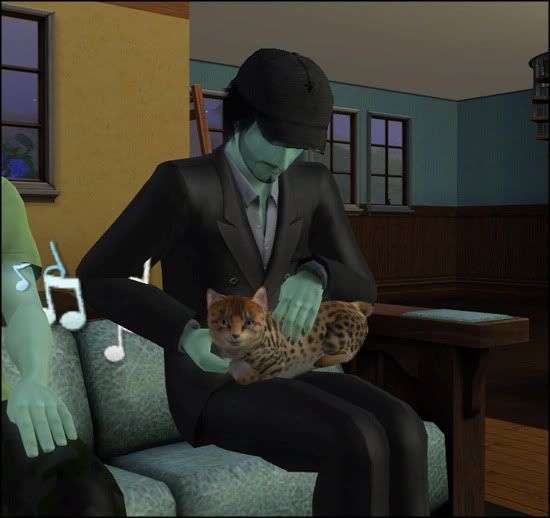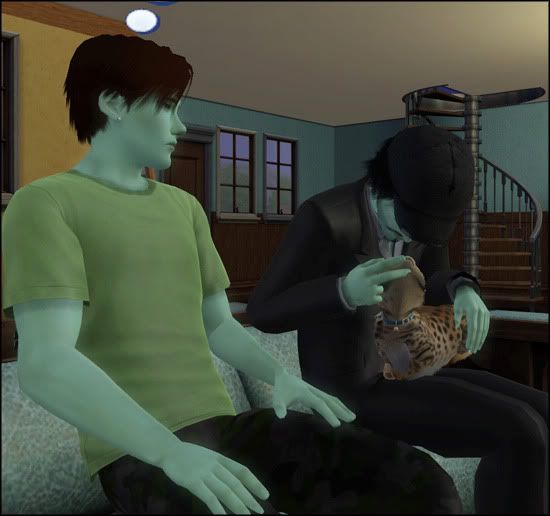 Yes, cats can now sit on their owner's (uh, servant's) lap :D
Learning hunting skill (which is an actual skill, 10 points you can gain in it).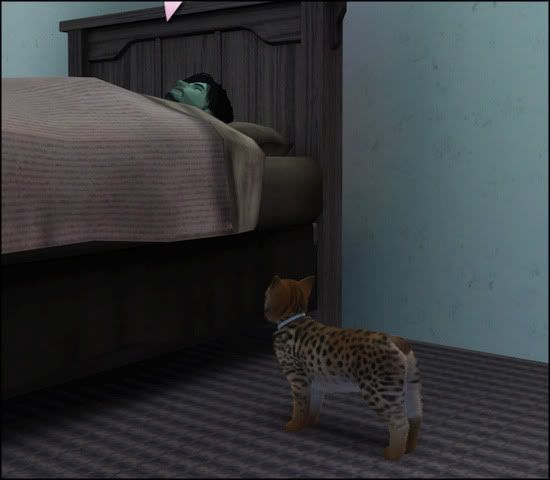 Then being a nuisance and waking Castor and Bunker up.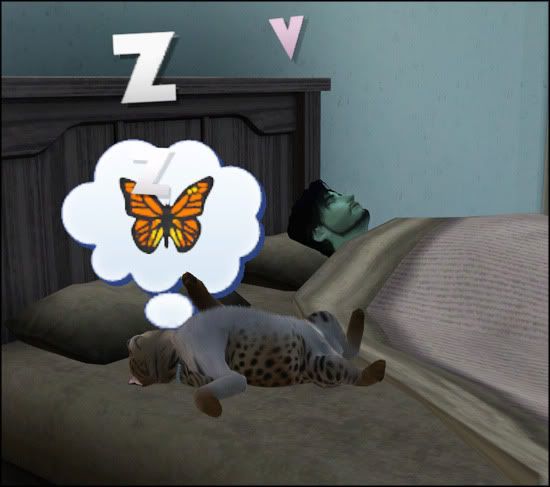 Stealing the now free spot on the bed.
Hunting. They can catch lizards, snakes, insects, etc. Which they can then gift to someone. Or you can sell it.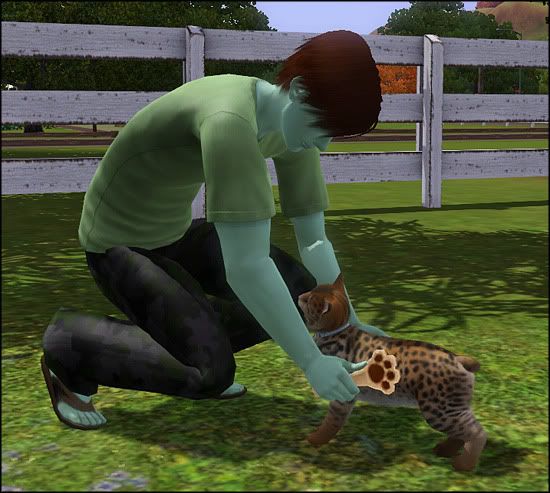 Being brushed.
Lazying about on top of the newspaper.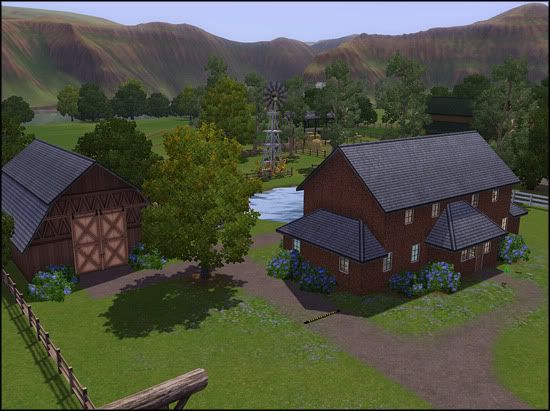 The house as it is now. I've expanded the house (which was already built, but I made it bigger and added a second story so it doesn't look much like it used to). And have now added a barn as well.
The barn. I intend to get a horse or two soon :D
And now it's time for me to head to bed. But before I go, one parting gift.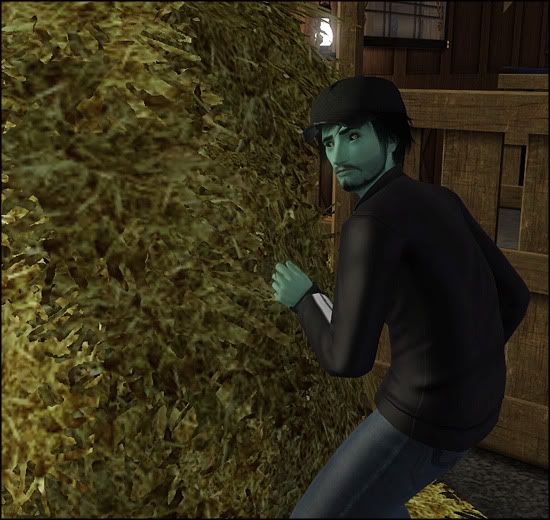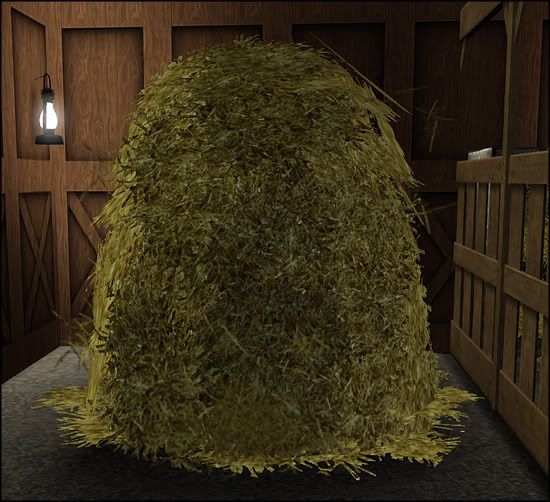 Haystack woohoo XD It comes with banjo music. Not kidding.
All in all, I'm really loving this expansion so far :D And I haven't even tried the horses or dogs yet!
Time for me to head to bed. Hope you guys enjoyed!
Current Mood:
amused