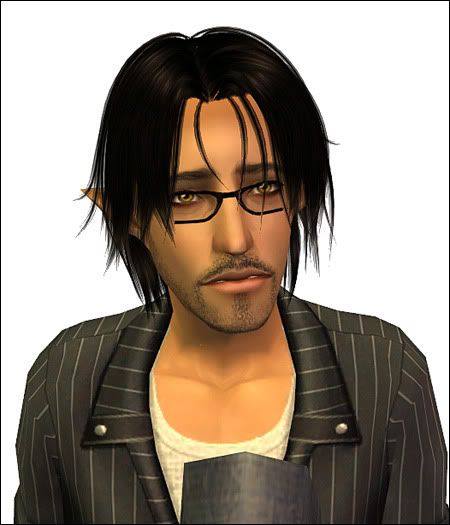 I had this one done a while but then I reinstalled everything on my pc and started other projects and I basically forgot that I still had to upload him and such >.< So finally, here is Wolf, another milkshape edited sim.
Like Rhys, Wolf is made from a new custom face template and is fully breedable (I did not, however, edit the low detail meshes. I forgot to mention that for Rhys but same goes for him). He was crafted in Bodyshop and then further edited in Milkshape to give him his ears and lip shape.
His nose may look a little strange on toddlers (it's a bit flat in the side profile). I also did my best to shape the female nose as close to the male nose as possible (I don't know what Maxis did but the female nose looked nothing like the male one originally in bodyshop).
Download With CC | CC List
(and as an extra annoyance, I think the glasses mesh didn't get included. If I remember correctly it's
this one
)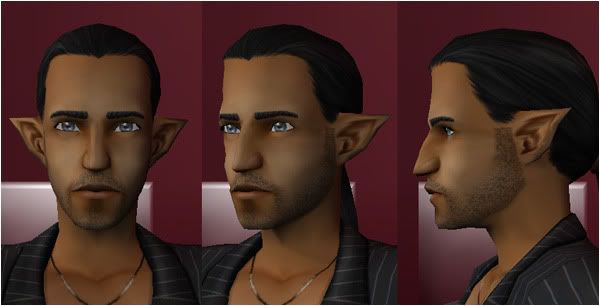 Download Without CC
And the actual face template.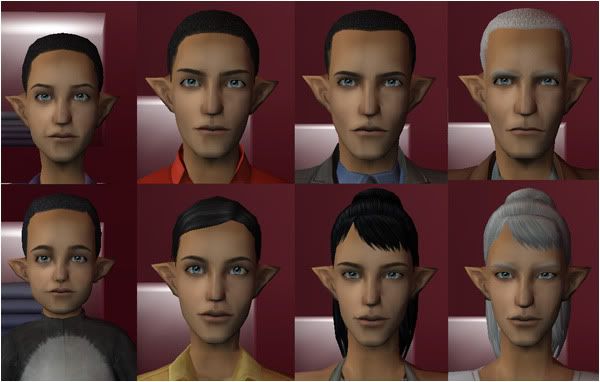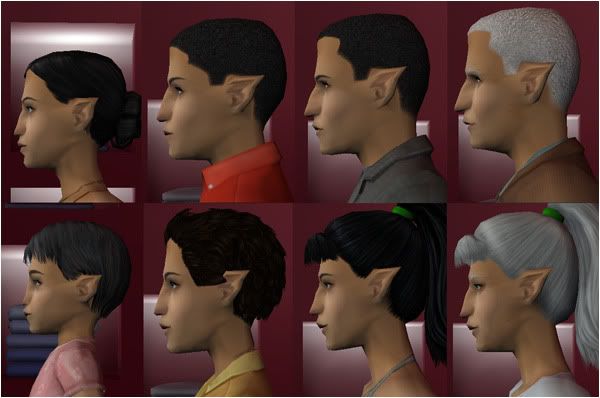 This replaces face archetype 25 Csla. As with all default replacements, there can be only one, so if you want this to show you'll have to remove any other face templates for the same face. Sims made from the template will keep their features after the template has been removed.
And yes, in this case Wolf is identical to the template.
And because I suck and forgot to mention this:
PLEASE NOTE
Template 25 Csla (and also 21 Cper) are actually broken in the original game. To get all ages to show up, please download
this fix by Argon
.
Download Template
Enjoy!
Current Mood:
satisfied